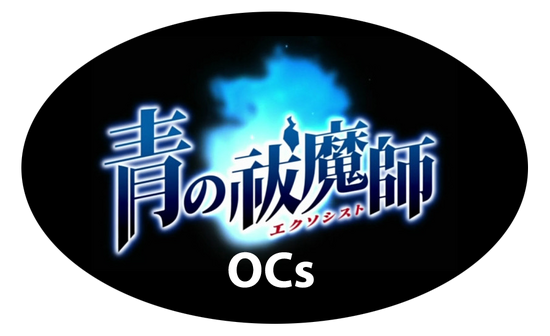 Welcome to the Ao no Exorcist OC Wiki
Ao No Exorcist, or Blue Exorcist, is a manga/anime created Kazue Kato, and one which OC's have recently been created for in abundance. Anyone is free to create an article for their OC, or more if they have more than one OC, and we are working on a sample page for you all at the moment. This is a wikia for fans of Ao No Exorcist to keep track of the info for their OC's. Any OC's can be added in here, whether they're demon, half demon, celestial-demons, or human.
Progress
Can't remember date- We have an updated template page :)
15th August 2012- The background theme etc has changed to be a little more similar to that of the original Blue exorcist wiki. :)
Ad blocker interference detected!
Wikia is a free-to-use site that makes money from advertising. We have a modified experience for viewers using ad blockers

Wikia is not accessible if you've made further modifications. Remove the custom ad blocker rule(s) and the page will load as expected.